WARNING: THIS PRODUCT CONTAINS NICOTINE. NICOTINE IS AN ADDICTIVE CHEMICAL.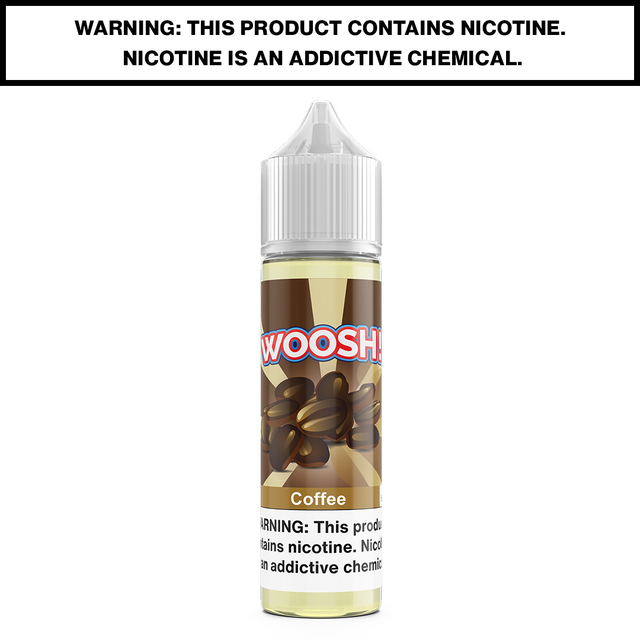 by DripFire
WOOSH - COFFEE - 60mL Standard
DripFire's Woosh Best Coffee / Cup of Joe vape ever! 
Perfectly capturing the flavor of a super rich, yet sweet cup of joe. 
Wake N Vape!

These freebase juices come in the standard nicotine levels of:
0mg

3mg

6mg

12mg

This type of juice can be used for pod-type systems like the Suorin Air, Vagon, iShare, Drop, Air Plus, Edge and Reno. It can also be used with RDA's and regular sub-ohm tanks.