WARNING: THIS PRODUCT CONTAINS NICOTINE. NICOTINE IS AN ADDICTIVE CHEMICAL.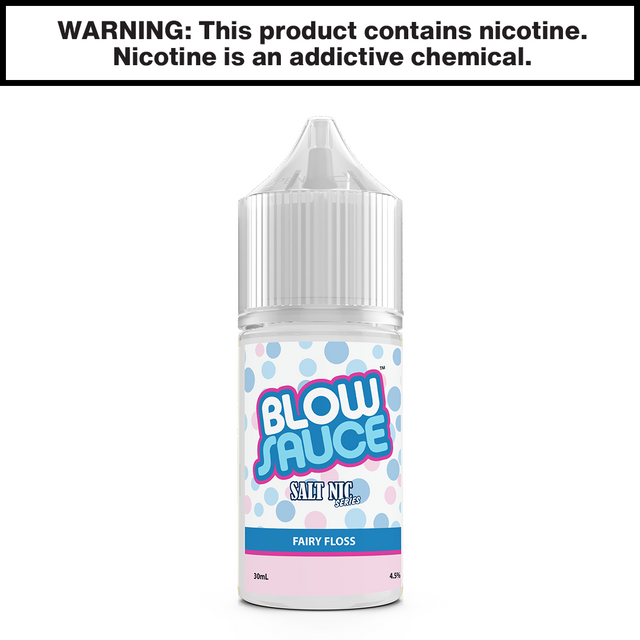 by DripFire
BlowSauce Cotton Candy E-Juice by DripFire - 30mL - SALTED EDITION
DripFire's BlowSauce Cotton Candy Nic Salt Edition
Perfectly capturing the flavor of a fluffy roll of sweet cotton candy, this e juice transports you straight to the fair. Great for fans of candy flavors, this juice is a definite must have! 
This salted edition is made with a 4.5% formulation of nicotine salt and is ONLY for pod-type systems like the Suorin Air, Vagon, iShare and Drop. *
We do not recommend that it be vaped with a RDA or sub-ohm tanks*