WARNING: THIS PRODUCT CONTAINS NICOTINE. NICOTINE IS AN ADDICTIVE CHEMICAL.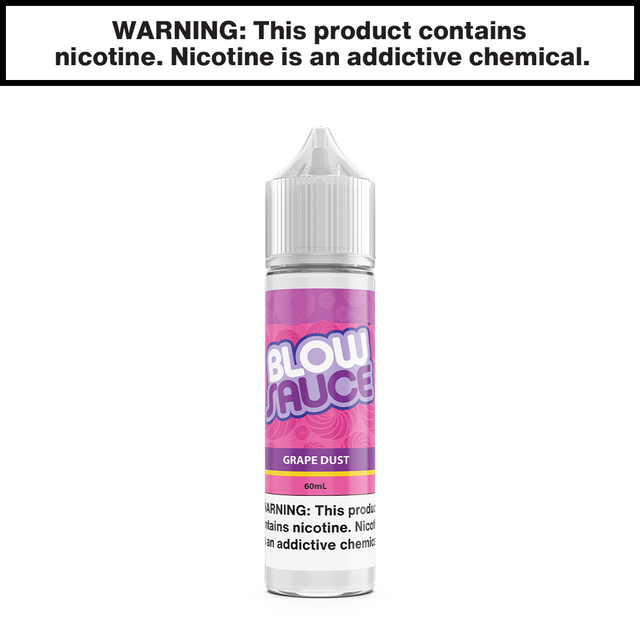 by DripFire
BlowSauce Grape Dust E-Juice by DripFire - 60mL
DripFire's BlowSauce Grape Dust Freebase Edition
Powder candy, a hallmark candy of anyone's childhood. Sweet fruit and sour candy flavors that evoke the taste of the real thing and transport back in time!
These freebase juices come in the standard nicotine levels of:
This type of juice can be used for pod-type systems like the Suorin Air, Vagon, iShare and Drop. It can also be used with RDA's and regular sub-ohm tanks.