WARNING: THIS PRODUCT CONTAINS NICOTINE. NICOTINE IS AN ADDICTIVE CHEMICAL.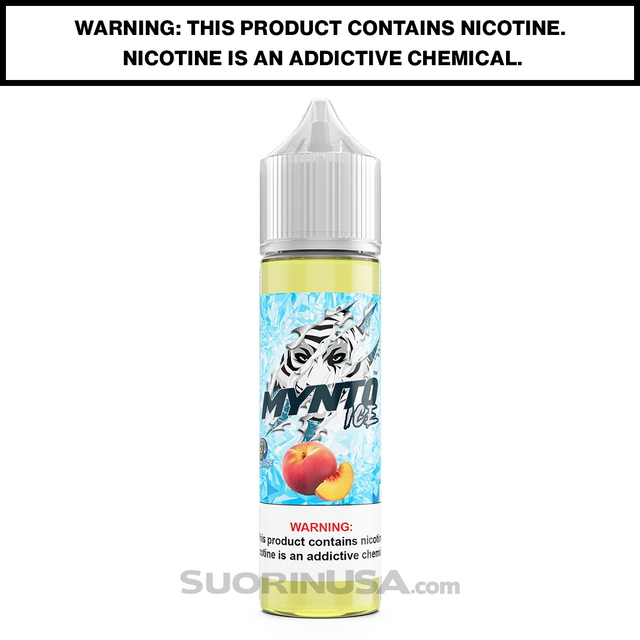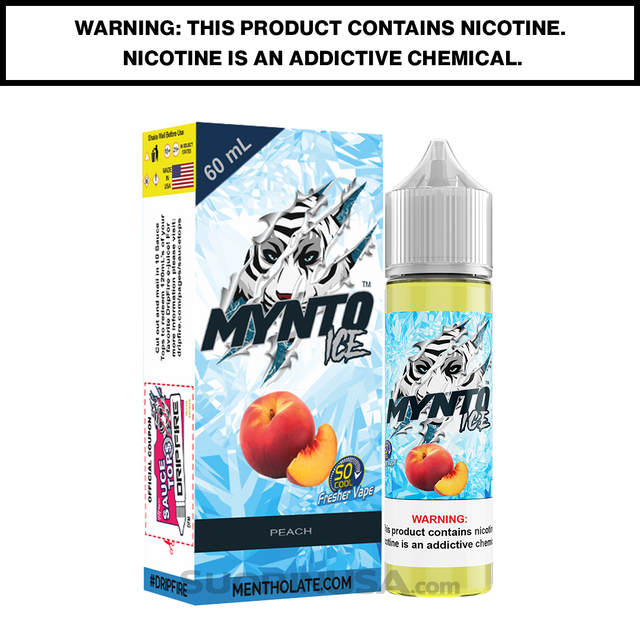 by DripFire
Mynto Ice Peach E-Juice by DripFire - 60mL
DripFire's MYNTO Peach Ice Freebase Edition
A cool and refreshing menthol with the sweet and unmistakable taste of juicy ripe peach washes over your palate leaving you feeling satisfied. A perfect vape for a summer day and any menthol lover!
These freebase juices come in the standard nicotine levels of:
This type of juice can be used for pod-type systems like the Suorin Air, Vagon, iShare and Drop. It can also be used with RDA's and regular sub-ohm tanks.

Freebase juices are centered around flavor. Nic salts are more geared towards nicotine concentration (higher dose of nicotine than that of freebase thus giving nic-salt based juices less flavor).