WARNING: THIS PRODUCT CONTAINS NICOTINE. NICOTINE IS AN ADDICTIVE CHEMICAL.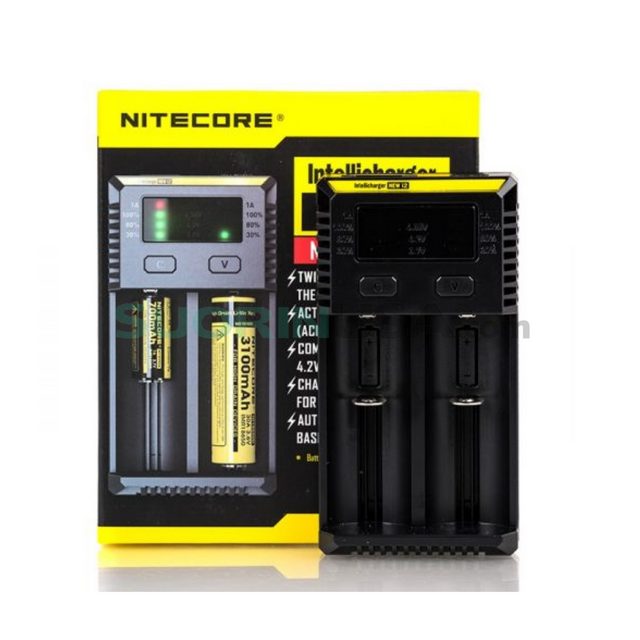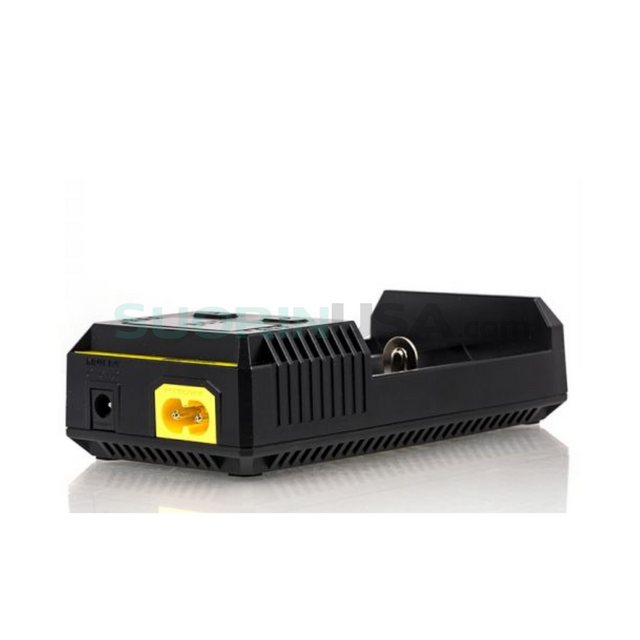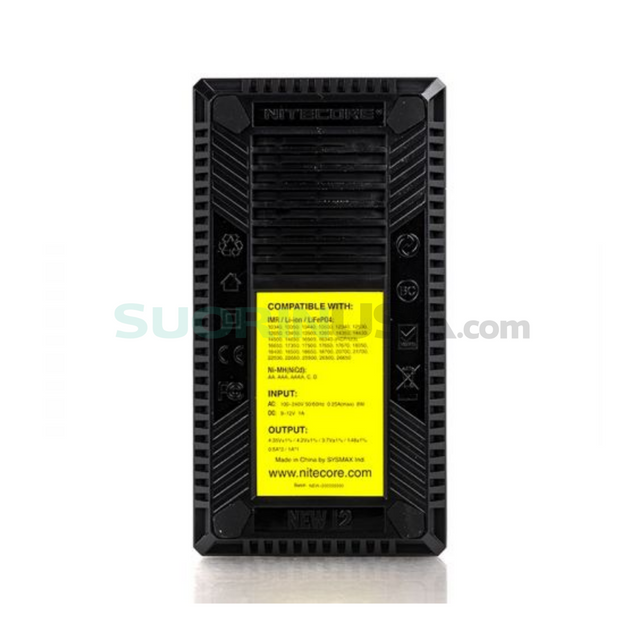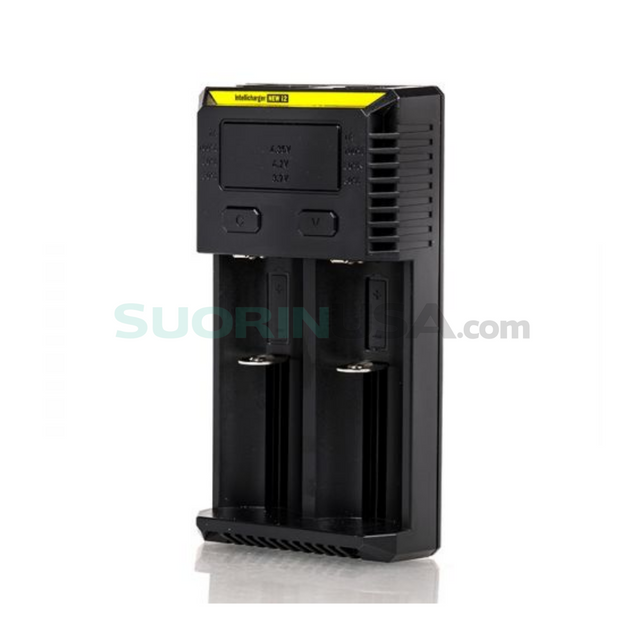 by NiteCore
NiteCore IntelliCharger i2 - 2 Bay 18650 Battery Charger
Nitecore i2 Intellicharger is a universal, automatic smart-charger compatible with almost all sizes and types of rechargeable batteries. The updated i2 has a new charging screen and can charge at up to 1000mA in one slot, which is two times faster than the older Nitecore i2. With the active current distribution (ACD) technology, all charging power will automatically switch to the other slot once one battery is fully charged for faster charging. IMR battery restoration is a new feature of the updated i2 and enables the charger to restore a 0V depleted IMR battery.
Quick Links:
Nitecore Intellicharger New i2 Features:
LCD screen shows charge status and voltage
Two independent charging circuits
Automatic and manual program selection
Reverse polarity and overheat protection
Automatically stops when power is full to prevent overcharging
Designed for optimal heat dissipation
RoHS, CE, FCC, CEC and KC certified
Input : AC 100-240V 50/60Hz 0.25A(MAX) or DC 12V 1A
Output voltage: 4.2V  / 1.48V 
Output current: 500mA 
Dimensions: 131mm  69mm 36mm
Weight: 116g (without batteries and power cord)
Compatible with: Li-ion / IMR: 26650, 22650, 18650, 17670, 18490, 17500, 18350, 16340(RCR123), 14500, 10440
Ni-MH / Ni-Cd: AA, AAA, AAAA, C
Reverse Polarity Protection
Made of fire-retardant ABS material
Compatible with IMR/Li-Ion/LiFePO4/Ni-MH/NiCd batteries
Charges sizes from RCR123 to D cells
Can charge two batteries simultaneously
Each slot monitors and charges separately
MR-optimized charging program

Includes:
1 x Nitecore Intellicharger i2
1 x Power Cord