WARNING: THIS PRODUCT CONTAINS NICOTINE. NICOTINE IS AN ADDICTIVE CHEMICAL.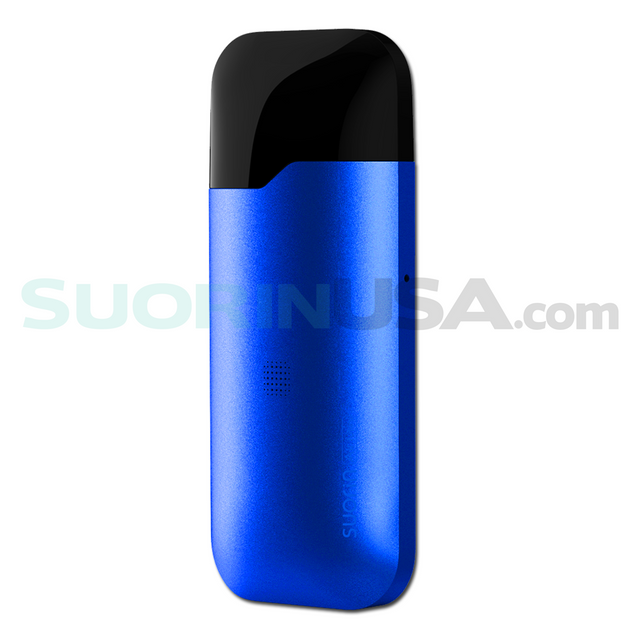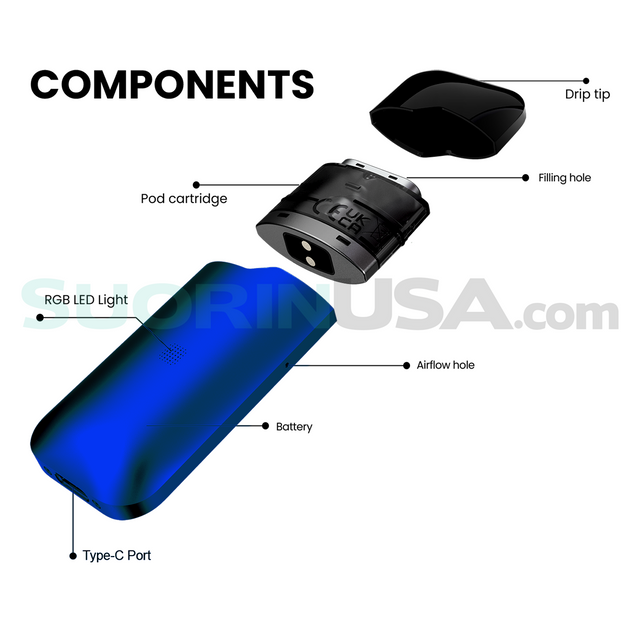 by Suorin
Suorin Air MINI - 14W Pod System - DIAMOND BLUE
Suorin Mini Air 14W Rechargeable Vape Device is the latest all-in-one packed with lots of outstanding features. The Suorin Air Mini fits in the palm of your hand, just the right size for discreet, easy to use vaping. The small, lightweight Air Mini is smaller than 99% of disposables vapes currently on the market. Its mainly set apart in its class due to the innovative 1.0 ohm Clapton-coil design. If you're an avid vaper, you know very well that Clapton coils give much better depth of flavors to any ejuice - the ramp up time for this type of coil is much quicker than a standard mesh coil which helps conserve on the battery life.
Every vaper should have a Suorin Air Mini or two on deck, try it, we guarantee you and your friends will love it!
Suorin Air MINI Features:
Dimensions - 75mm by 32mm

Laser-etched RGB Battery Indicator

Drip Tip Snap-Cap Cover

Max Wattage Output: 14W

430mAh Battery

Charges within 30 minutes

2 mL Atomizer Capacity

Coil Resistance: 1.0ohm Clapton-style coil

Snap Pod Connection

Dual Top Fill Pod

Magnetic Pod Connection

Draw to Activate technology

Type-C USB Port Interface

Short-Circuit Protection

Open Circuit Protection

Overcharge Protection

5-Second Vaping Protection

Low Voltage Protection
The Suorin Mini is available in the following colors:
Mint Green

Silver
Black
American Flag Red
American Flag Blue
Red
Diamond Blue
Light Blue
Rose Gold
Gold
The kit Includes:
1 Suorin Air Mini Device
1 Suorin Air Mini Pod Cartridge
1 Type C Charging Line
1 User Manual
Click Here for the Suorin Air Mini Pod Cartridge
Click Here for the Suorin Type C USB Charging Cable Line
Click Here for the Suorin Air Mini device color options